Back in the mid 90's, crew chief Frank Cutting began going out to Bonneville with the Ty-Rods, his local hot rod club. The group was bitten by the Salt, and a number of them began dreaming about a car to build. Frank had built several hot rods over the years and being an old school guy was thinking flat-head V-8, in a roaster configuration. A few years later, his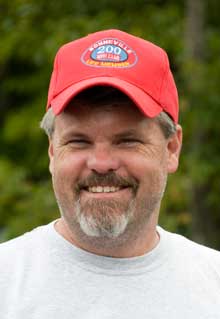 son-in-law & driver, Jim Cosgrove, owner of Oldtimer Restoration Center made the trip to Bonneville and the idea for Das Bullet was born.
Jim's vintage Mercedes-Benz restoration shop in Harvard, MA became the center for engine and drive train development, while Frank's farm in Gill became the frame and chassis center. A traditional post WWII, lakester–belly tank configuration fit Frank's old school ideas, while Jim's passion for vintage M-B fueled his desire to find out what kind of power a late 50's Mercedes-Benz 3-liter, straight-6 could produce, when modern modifications are applied.
The 3-liter(F), Gas, Blown, Lakester configuration put the car in the FGBL class with an existing Bonneville record of 158mph. The goal became to build a car that could push this record over 200mph.
The 2007 - 2009, FBGL engine, 1959 Mercedes-Benz 3-liter in-line 6-cylinder, Single overhead cam, Supercharged and intercooled, Fully programmable EFI, 425 horsepower at 20 psi, Top speed 227mph, FBGL Record 218 mph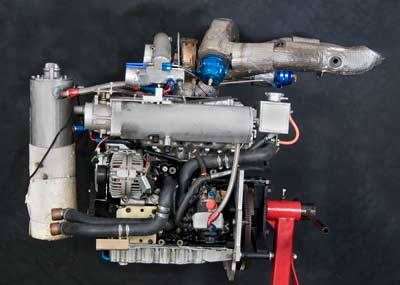 2010, FBGL engine, Audi 2.02 liter, inline 4 - c ylinder engine, Turbocharged & intercooled, Fully programmable EFI, 755 hor sepower at 35 psi, FBGL Record 230.679 mph